EXCITING NEWS! Roberta Morrell is returning after a two and a half year hiatus to West Chester, PA and will be conducting Performance Master Classes the last weekend in October and the first weekend in November; Fri nights, Sat afternoons (morning possible will depend upon interest), and Sunday evenings.
WHEN:
Fri 10/30: 7-10 PM, Sat 10/31: 2-5 PM, Sun 11/1: 7-10 PM,
Fri 11/6: 7-10 PM, Sat 11/7: 2-5 PM, Sun 11/8: 7-10 PM
If there is enough interest, we could add Saturday morning sessions (9 AM to Noon). Her classes are fun and a great way to fine tune an upcoming performance or audition.
Click Here (PDF) for the registration form and information on the available sessions. Cost is $70 per person. Observers are also welcome at a cost of $10 per session.
There will be four 40-minute performance slots per three hour session. She will work one on one with you. Bring in a song or a 5-minute monologue. Be prepared to perform it at the start of your slot. You will perform it through once. She will then break it down with you and work through it. At the end of your slot, you will put it all together and perform it again. It is recommended you be off-book. That way you will derive the most benefit from your slot. Individuals, soloists, duets, trios, and quartets are all welcome. Cost per slot is $70 (not $70 per person in an ensemble)! Your fee covers your performance slot and observing the other three performers at your session. You will also receive a digital copy of your slot.
Also, if there is interest in a group session let us know. If we have a minimum of 10 people we can set aside the entire 3-hour session for a group. Cost for this would be $25 per person, and be limited to 20 people. They are a lot of fun! Please contact Julie May if this is of interest to you (it is NOT listed on the registration form).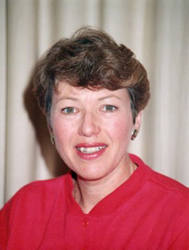 Roberta Morrell performed as a mezzo-soprano with the D'Oyly Carte Opera Company from 1972 until 1982. Her featured roles with the company were: Hebe in "HMS Pinafore" Kate in "The Pirates of Penzance" Sacharissa in "Princess Ida" Giulia in "The Gondoliers". Roberta also understudied many roles with the company including that of Mrs Partlet in "The Sorcerer". Since 1982, Roberta has appeared regularly appeared with The Magic of D'Oyly Carte (later The Magic of Gilbert and Sullivan) concert group, for whom she has also directed. Stage directing has taken her all over the world, working for both professional and amateur companies. Professional directorial duties include: "The Sorcerer", "H.M.S. Pinafore" and "Ruddigore" for The Gilbert and Sullivan Opera Company, and "Iolanthe", "The Gondoliers" and "Princess Ida" for Gawsworth Hall. More recently, Roberta has combined singing and directing with writing. Her first book, "Merely Corroborative Detail", was the biography of fellow performer Kenneth Sandford. Her debut novel, "Vengeance Dire", was published in 2002.
GSSCC IS PROUD TO PRESENT:
Thursday, December 3: 8:00 pm
Saturday, December 5: 6:00 pm & 8:00 pm
Sunday, December 6: 2:00 pm

Historic Chester County Courthouse
2 South High Street
West Chester, PA 19382

Click here for tickets!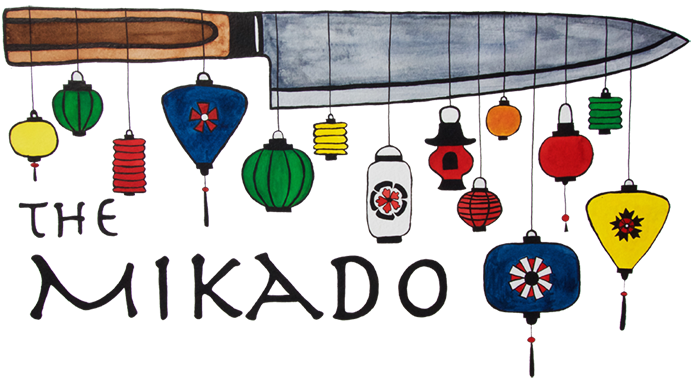 Thursday, January 28 at 8:00 pm
Friday, January 29 at 8:00 pm
Saturday, January 30 at 2:00 pm & 8:00 pm
Sunday, January 31 at 2:00 pm

Madeline Wing Adler Theatre
Swope Hall
817 South High Street
West Chester, PA 19382

Click here for tickets!